Flynance is a simple and stylish app for managing your finances
.
If you want an app that let's you keep track of where you spent your money, then look no further. Record your work and your expenditures using tasks and organize them in projects.
You can share your projects with others, too. So if you are a small team that needs to keep your work tasks in one place, or if you are a couple and you want to keep an eye on your expenditures, you can create a project and share it.
With workflows, simple analytics and a wonderful user experience, we hope you have a great time using Flynance!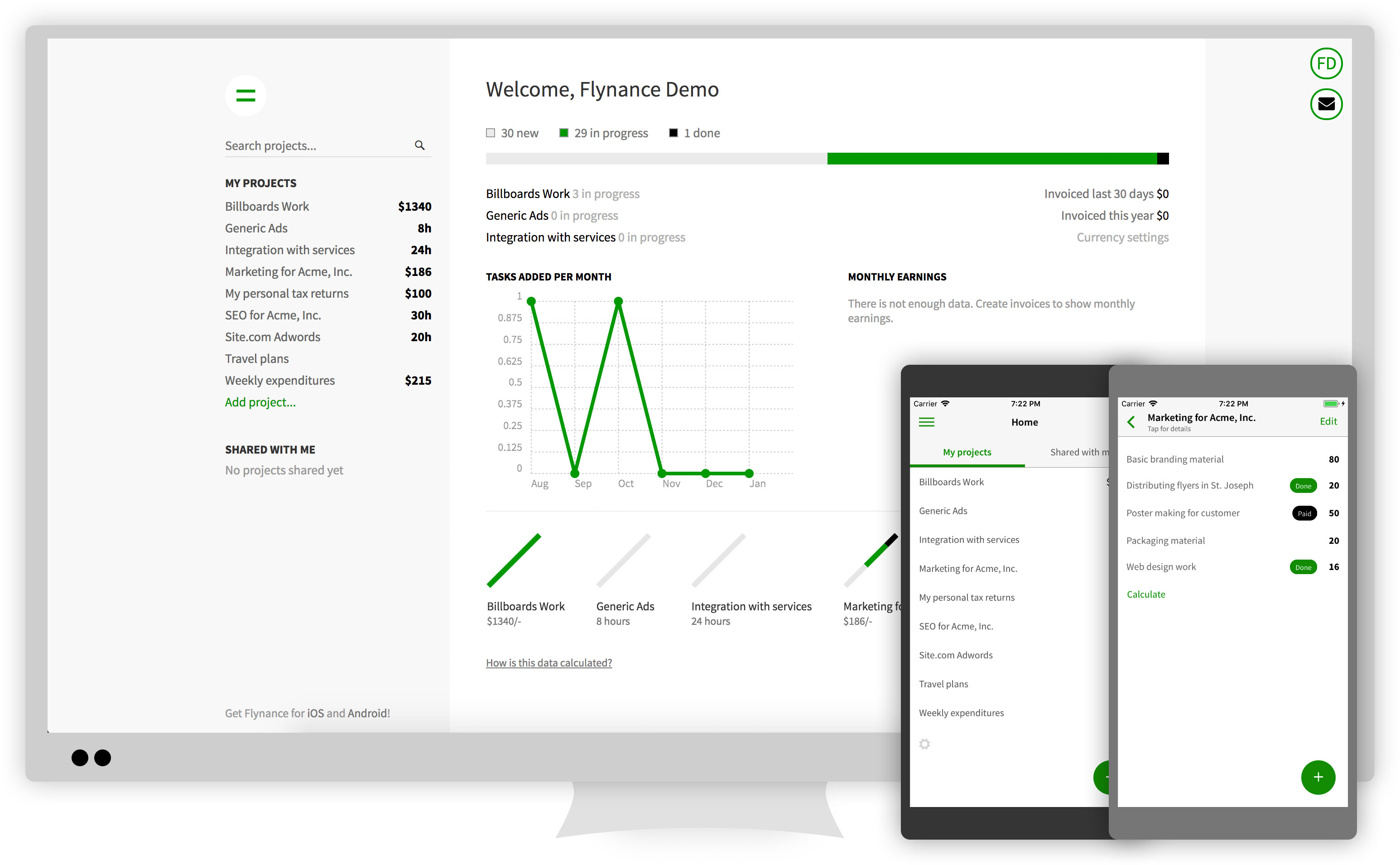 Task tracking
Flynance allows you to keep track of your work, and organize your tasks into different types of projects.
Workflows
Use workflows to describe the status of your tasks. Flynance provides analytics based on your statuses.
Effort types
Save your task in the unit you use. Whether you record tasks in hours, dollars or even words.
Invoices
When you are ready to bill your customer, select your tasks and generate an invoice in one click.
Archiving
If you have a lot of tasks to keep track of, archive older tasks to keep your spaces well-organized.
100% made in Pakistan
We have worked hard to bring you a product that expresses our values of simplicity and function.
There are many ways in which Flynance can work for you, your family and your team. If you are a developer, you can manage your web development tasks using Flynance. Or you can keep track of how much you are spending on food. You can even use Flynance to manage your editing work.